Let The Right Deal
Find You
CAPX offers financiers like you instant access to thousands of companies seeking capital across the country, making you an effective national firm — instantaneously. Get more targeted deal flow without more costs – let's discuss how.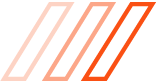 Traditional originations methods are expensive as most efforts are wasted chasing wrong leads. On CAPX, algorithms bring pre-screened deals that fit your needs to your inbox. By delivering right deals with right information, we can dramatically improve your look-to-book ratio.

Target:
CAPX enables you to target live deals that fit the strike zone of your firm. Fine-tune your target market with a couple of clicks as your strike zone evolves.

Collaborate:
The HUB, our unique and secure collaboration tool, brings the financing process into the twenty—first century, providing you with deal—related instant messages, calls, secure document sharing, and notifications. Never miss a message from your clients or colleagues and respond to inquiries instantaneously.

Originate:
CAPX instantaneously gives your firm a national reach. If you have a national presence already, it makes your platform even more efficient. Use relevant information to originate real deals nationally with an unprecedented speed and precision — and no additional costs.

Execute:
From opportunities through closing, manage deals on our dashboard specifically designed for financial institutions. Provide access to your organization on CAPX, create deal teams, automate deal assignments, and monitor transaction pipelines, all in one place.