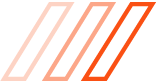 CAPX is an intelligent, data-driven, and secure origination platform built from the ground up to help capital providers target, win and execute deals more efficiently.
We use cutting-edge computational and communication technologies to take over the repetitive tasks of the conventional originations process, which has not changed for decades, freeing up users to focus on analysis, decision making and collaboration.
CAPX was conceived and created by Rocky Gor, who started his corporate finance career at GE Capital in 2000. Rocky has worked on hundreds of deals, ranging from tens of millions to billions of dollars, in virtually every major industry sector.
Rocky has a unique understanding of inefficiencies and pain-points of the deal process through years of experience in underwriting, portfolio management, capital markets and originations. CAPX is the result of his efforts to bring about a technology-driven, evolutionary change that aims to compress deal cycles, broaden market reach and reduce costs.