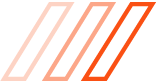 CAPX is a data-driven, end-to-end financial marketplace that matches capital needs of businesses to risk preference of lenders across the US.

CAPX enables you to

instantly discover viable capital structures, relevant debt capacity and matching lenders to quickly obtain $5MM – $100MM+ in capital from lenders beyond your network.

We use cutting-edge computational and communication technologies to take over the repetitive tasks of the conventional deal process, freeing up CFOs to focus on their businesses rather than their deals.
CAPX was conceived and created by Rocky Gor, who started his corporate finance career at GE Capital in 2000. Rocky has worked on hundreds of deals, ranging from tens of millions to billions of dollars, in virtually every major industry sector.
Over the years, he has seen companies seeking capital typically bear the brunt of inefficiencies of the conventional corporate finance processes. CAPX is the result of his efforts to bring about a technology-driven, evolutionary change that empowers companies to find and obtain capital quickly and efficiently at a national scale.