In the first of a regular new series looking at lending conditions for middle market companies, we take a jargon-free look at the credit markets. We find that the highly competitive loan markets of Q4 2019 are back with a vengeance as banks and non bank lenders look to offload record amounts of capital.
Mid year 2021 snapshot 
Lenders keen to distribute records amount of capital

Loan markets fiercely competitive 

Leverage multiples on the rise

Covenants become more generous
Each analysis will focus on a different lending sector.  This time our focus is: commercial banks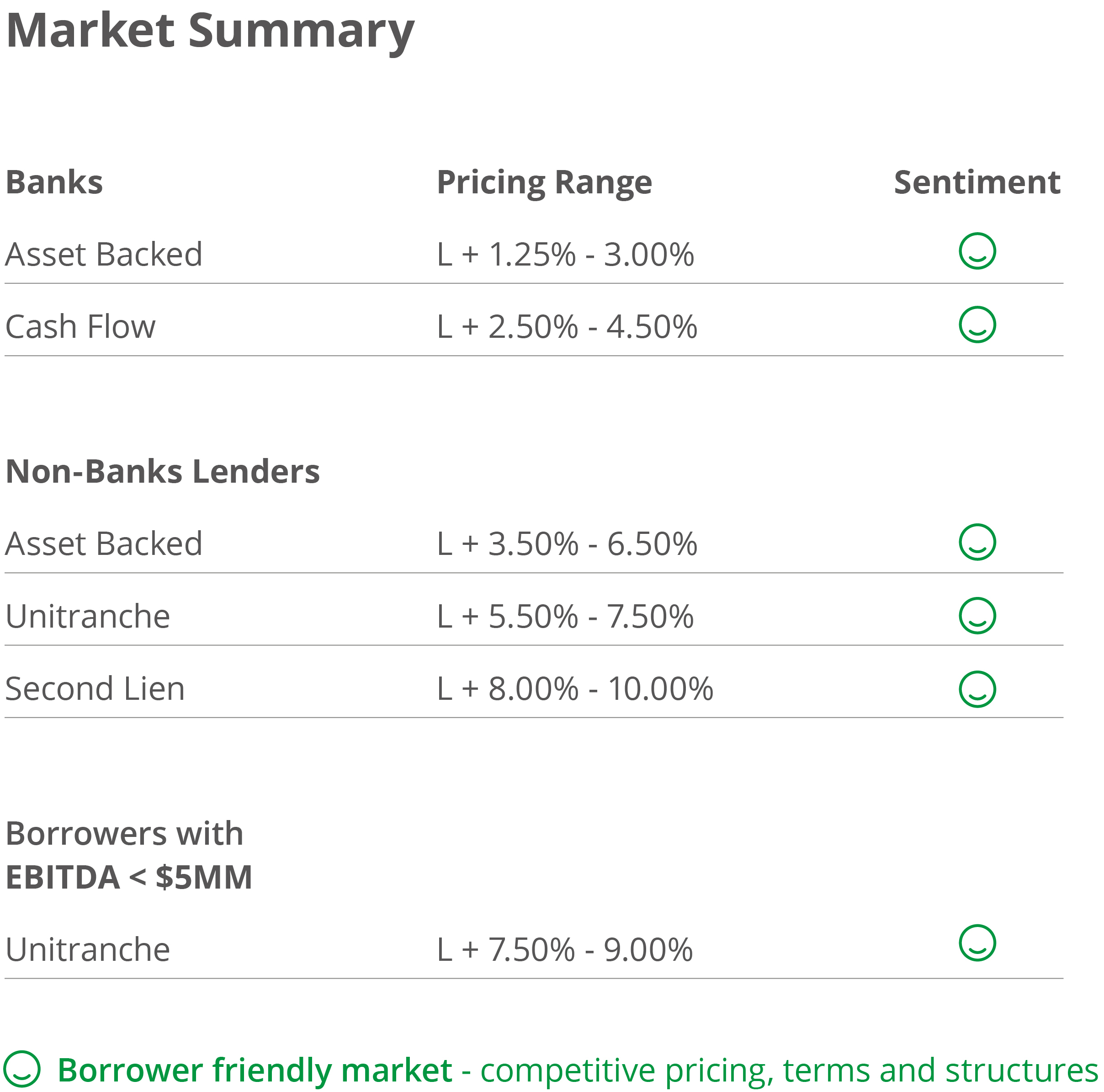 It is as if the pandemic never happened. That's certainly the view of Bernie Lacayo, head of loan syndications at CIBC Bank USA, the US affiliate of CIBC, a Toronto-based commercial bank. The favorable loan deals for US middle market companies that peaked at the end of 2019 are back, he says. And, in some cases, the terms available now are even more favorable than they were then. 
"It's like we skipped 2020 and we are back to the aggressive lending we saw in 2019," he says. 
"We are seeing aggressive deals when it comes to both leverage and documentation terms."
Joe Angel, head of structured finance at First Midwest, agrees. "We saw a very strong fourth quarter in 2020 and the pipeline stayed up in Q1 this year. Lending markets in Q1 2021 were still very aggressive. Companies that were not affected by Covid have been very well received by the markets." 
More generous terms
For many middle market companies, particularly if they search lending markets widely, they have been able to negotiate larger loans, more flexible loan agreements and, in some cases, even lower pricing than the near-record lows reached at the ends of 2020 and 2019. 
Prime examples are covenant terms. Bankers say these have become even more flexible in recent months. For smaller middle market companies, First Midwest's Angel says that cushions on EBITDA covenants have widened over the last quarter from previous levels of between 20-25% to around 25-30% now. For larger companies these are often even higher, he says, giving borrowers even more headroom to miss EBITDA forecasts before incurring a covenant violation. 
Leverage multiples up
But it is not just in loan terms that companies are getting better deals. Some companies have also been able to borrow more. Angel, whose bank lends predominantly to smaller middle market companies, says that companies that performed well in 2020 have seen leverage multiples improve this year. 
Leverage is a quarter to half a turn higher 
"Leverage is a quarter to half a turn higher over EBITDA than over the last couple of quarters. That is a big move for less than six months," he says. 
Many non-bank lenders are also helping drive up these EBITDA multiples, frequently through their debt financings for private equity (PE) led leveraged buyouts. These moves are being driven by record amounts of capital – at banks as well as at non-bank lenders such as private debt funds – looking to find a home. 
This is partly because portfolio losses during the pandemic have been less than feared as the US government's generous Paycheck Protection Program helped companies. Further, banks have seen a dramatic surge in deposits buoyed by substantial US fiscal stimulus and Federal Reserve quantitative easing policies.
This has made lenders particularly aggressive in the less risky asset based loan market, say bankers, where loans are secured by underlying assets such as accounts receivable, inventory or equipment. Here companies have been able to negotiate not just improved terms but also extremely competitive interest rates. 
Pricing at rock bottom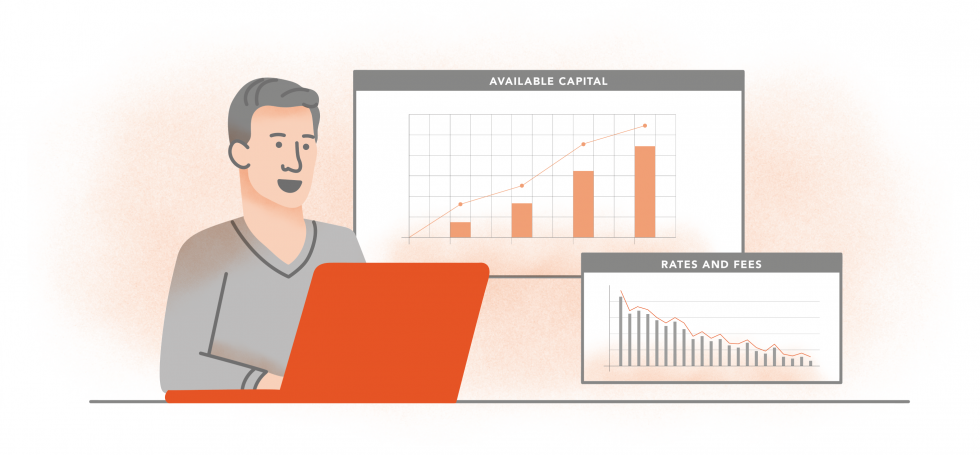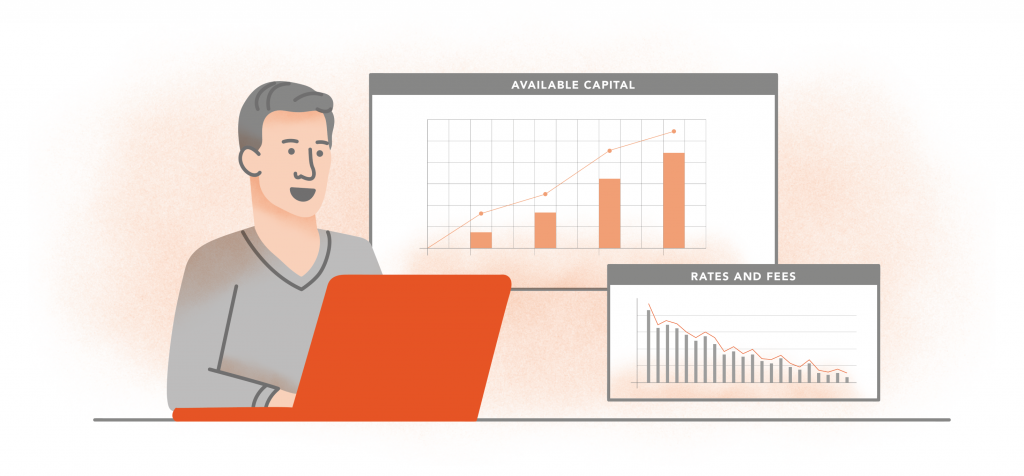 But, when it comes to loan costs, lenders say they have very little room left for maneuver. CIBC's Lacayo is blunt: "Pricing can't go any lower. We hit rock bottom in 2020". 
For first lien ABL lines of credit, Lacayo says loan costs were typically 1.25% to 1.75% over Libor in Q1, in line with the highly competitive rates charged at the end of 2020. 
However, the availability of credit and the terms and pricing on loans vary widely between companies. Those businesses which had a strong Q4 in 2020, especially the larger companies and ones backed by PE, are being offered better terms and higher leverage multiples, putting them in a strong position to benefit from the fierce competition between lenders, which is increasingly coming from the non-bank lenders. 
"Current lending conditions are very competitive given overall market liquidity and the continuing activity of non-bank lenders," says Hillary Savoie, managing director and group head for CIT's Corporate Banking business.
For many middle market companies looking to finance growth or to refinance existing debt, this is welcome news. 
But not all companies are finding lending markets quite so easy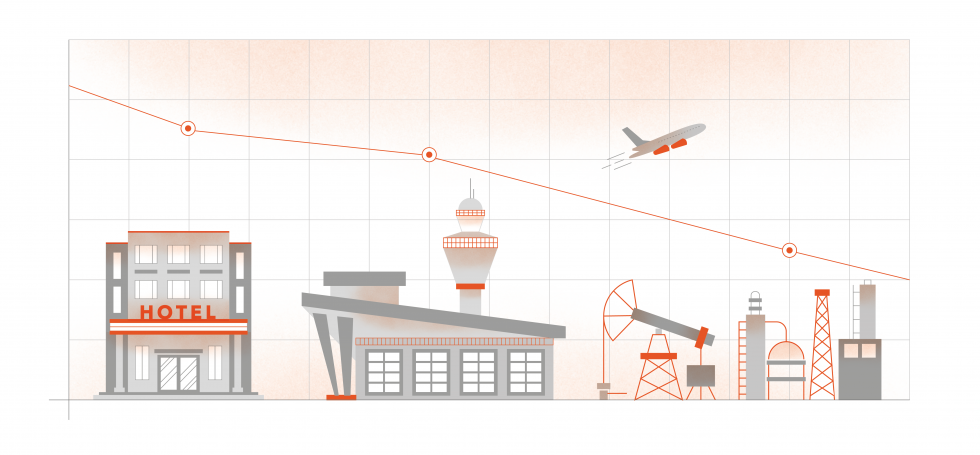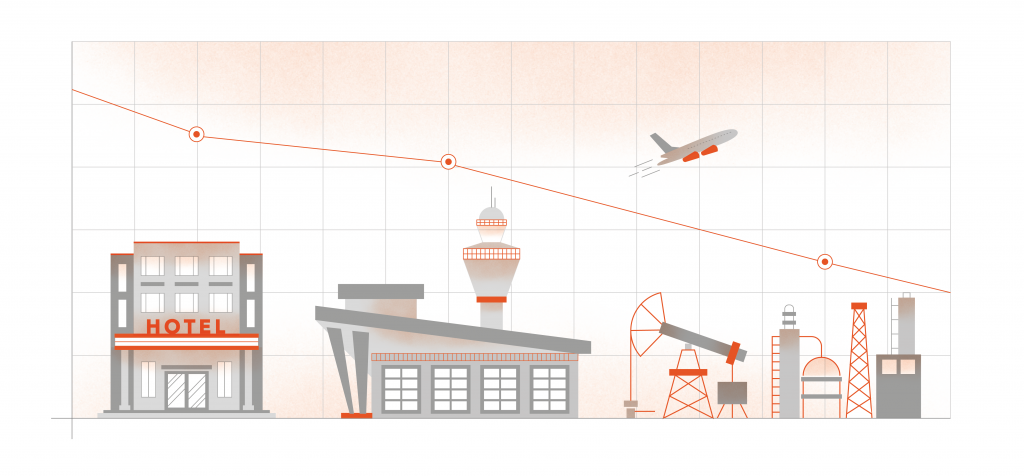 Companies in the hospitality and aviation sectors were particularly badly hit and companies operating in the retail and oil and gas sectors also finding it tough to secure financing. Companies in such hard-hit sectors, along with smaller and non-PE backed companies, would therefore benefit most from shopping around for the best deals. 
However, things could start to improve over the coming months as the US economy begins to open up, buoyed by an aggressive vaccination program.
As the US economy recovers (in March the Federal Reserve increased its prediction for US economic growth in 2021 to 6.5%), lenders are expecting more appetite for borrowing from some middle market companies looking to expand through investment or even M&A. Indeed, some privately-owned businesses may look to take dividends or even sell the company before new increases in capital gains taxes take effect. This is precisely what private equity firms, sitting on more than $1.5 trillion of undeployed funds, are hoping for.  
In the meantime, searching out the most competitive terms from a wide array of lenders will remain as important as ever. Seeking term sheets from a diverse number of lenders is the best way to secure the most favorable lending agreements tailored to individual company requirements. 
And there may not be a better time to do this than now. Some lenders predict that the recent wave of bank consolidation among regulated banks will reduce the availability of loans, potentially negatively impacting current highly competitive lending markets later in the year. 
In short, now could be the time to act. Lending terms may not get any better than they are now.